Nessum Communication IC
Solution for communication in the IoT era
Nessum* is the latest solution for IoT communications. For wired communication, Nessum leverages the installed infrastructure through its support for various types of cables, such as powerline, coaxial, flat and twisted pair; Nessum can also achieve short range wireless data transmission either in air or water.

Nessum features reliable data transmission and intelligent device management for smart city, residential, commercial and industrial applications. The SC1320A IC applies Nessum technologies to enable IoT applications efficiently and cost-effectively.
* : "nessum" and its logo is a registered trademark or a pending trademark application of Panasonic Holdings Corporation in Japan and in other countries.
   These products are conformity with the Nessum technology developed by Panasonic Holdings Corporation.
Product Overview
Applications
System structure
Specification
Evaluation kit
Document
Product Overview
●Features
The world's 1st communication IC to embed the latest Nessum core conforming to IEEE 1901-2020 (as of March 2021).
Multihop function is supported for extended distances.
The integration of Ethernet MAC (RMII) and UART/SPI interfaces makes the device easy to use in IoT applications.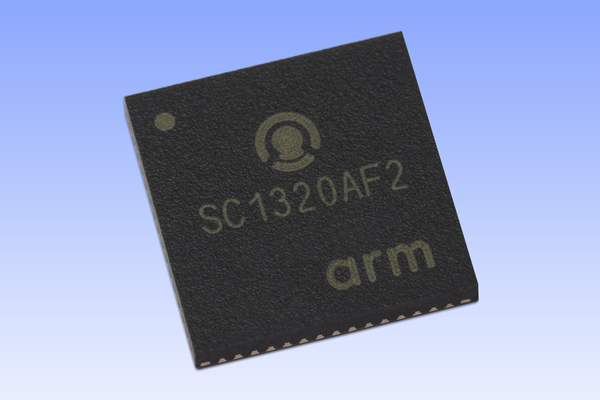 SC1320A
●Advantages
Stable powerline communication is achieved by the combination of high quality analog and noise reduction techniques.
Long distance communication (up to 10km*, depending on the communication environment).
Low power consumption (around 200mW) by proprietary technology.
Compact package size.
With a compact power circuit design the PCB design and BOM costs can be optimized.* : Depends on the communication environment
Applications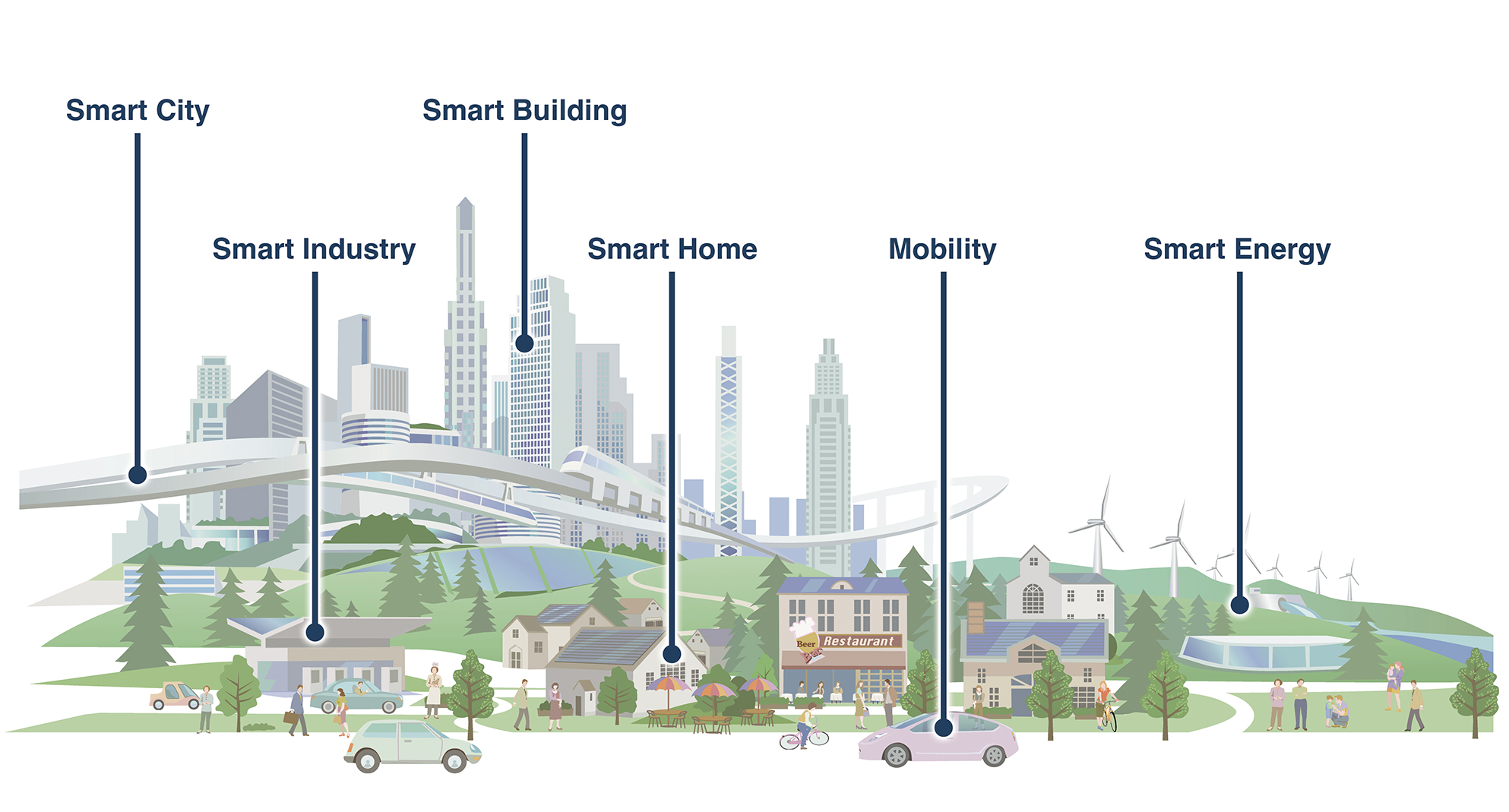 System structure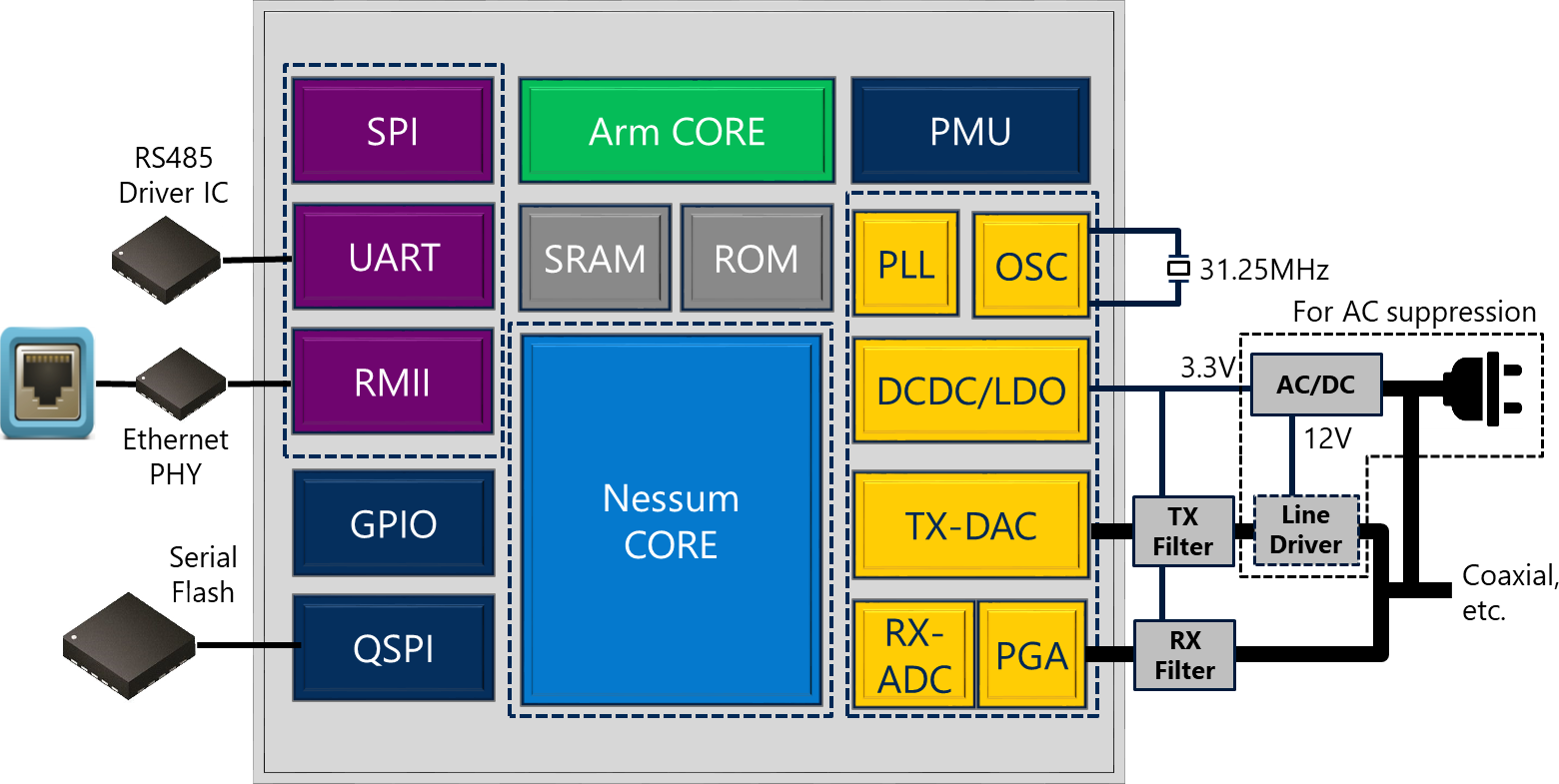 [Notes]
| | |
| --- | --- |
| PMU | : Power Management Unit |
| DCDC/LDO | : DC-DC Converter / Low Drop Out |
| PGA | : Programmable Gain Amplifier |
Specification
| Item | Spec |
| --- | --- |
| CPU | Arm Cortex-M |
| Clock | 125MHz |
| Flash | Quad-SPI |
| Interface | SPI/UART/RMII |
| Supply voltage | 3.3V unity |
| Package | QFN |
| Temperature | -40°C to 85°C |
| Power | 200mW(Typ.) |
"Arm" and "Cortex" are trademarks or registered trademarks of Arm Limited (or its subsidiaries) in the EU and/or elsewhere.
Evaluation kit
We also provide evaluation kit for SC1320A for development purposes.
Please send your request via the inquiry form