Quality and Reliability
We are providing optimal quality for our customers
through a thorough management systems
The products of Socionext are utilized in various fields and are playing very important roles in our customers' products. We build quality products that meet the varying QCD (Quality, Cost, and Delivery) needs of our customers. Additionally, through comprehensive management systems for the planning and design stages, we as a fabless company choose perfect partner companies (contract manufacturers) in Japan and overseas according to the characteristics, functionality, and quality of products to be manufactured. Moreover, by leveraging our high-quality and reliable technology that has been developed in the global market and through strong cooperation with our partner companies (contract manufacturers), we provide optimum quality to our customers in a timely manner.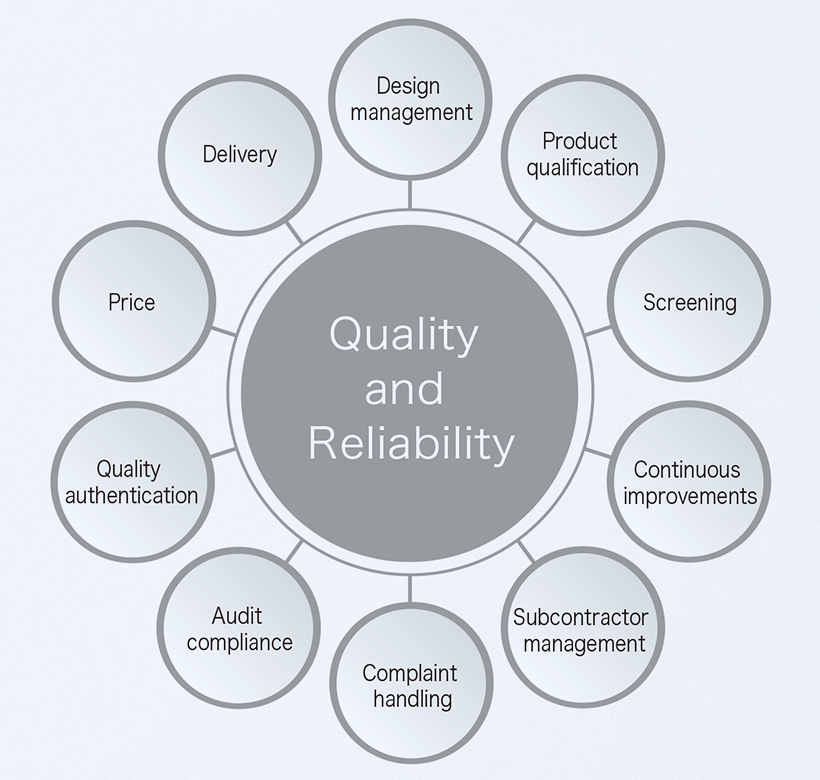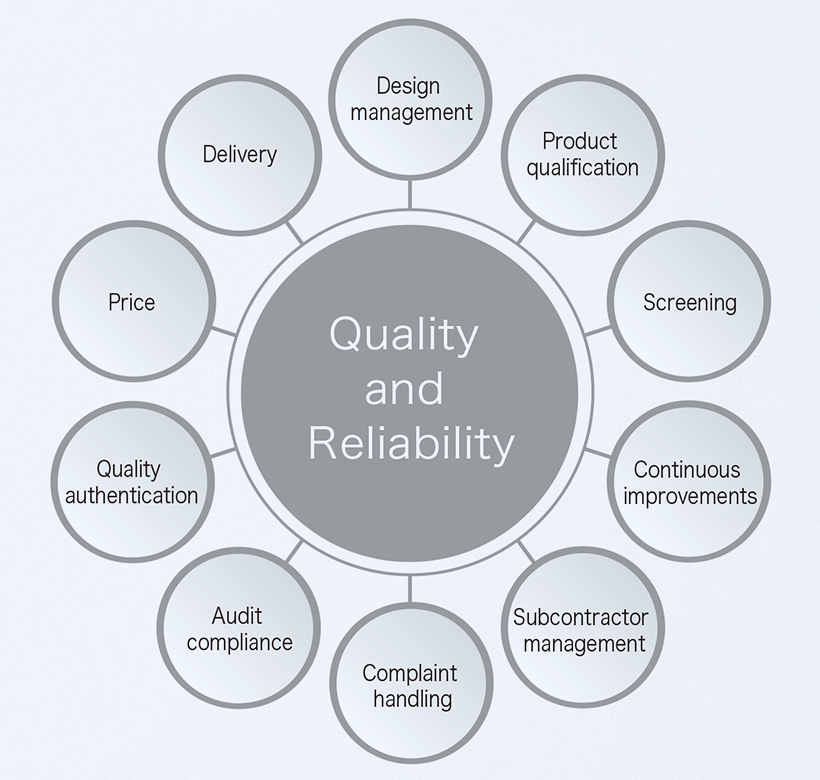 Quality assurance system
Selecting a foundry is a critical part of ensuring optimum quality. In Socionext, we coordinate with domestic and overseas foundry partners that have state-of-the-art technologies and have established an advanced quality assurance system in order to provide the best solutions to satisfy the diverse needs of our customers.
ISO9001 certification
ISO9001 is an international standard for quality management systems with the aim of improving product quality assurance systems and increasing customer satisfaction. We acquired ISO9001 certification.
Furthermore, we have set up a system that can expand globally using the production lines of partner companies that have the IATF16949 certification, which is standard in the automotive industry.