We offer various analog macros (data converter, power management, temperature sensor, analog front-end) for our customers' development to address various applications including communication, image processing, sensors and control.
Data Converters
We offer various data converter macros addressing low power consumption and a small area which are demanded in SoCs.
Pipeline & high speed SAR ADC
10-bit/12-bit resolution, maximum 600MS/s conversion rates
The world's smallest class power consumption
Δ Σ ADC
Applicable to 16bit to 24bit resolutions
Power consumption of up to 1mW with high precision SINAD 85dB
Δ Σ DAC
Applicable to 16bit to 24bit resolutions
SINAD 90dB. Power consumption is 1mW or less
[Data Converters]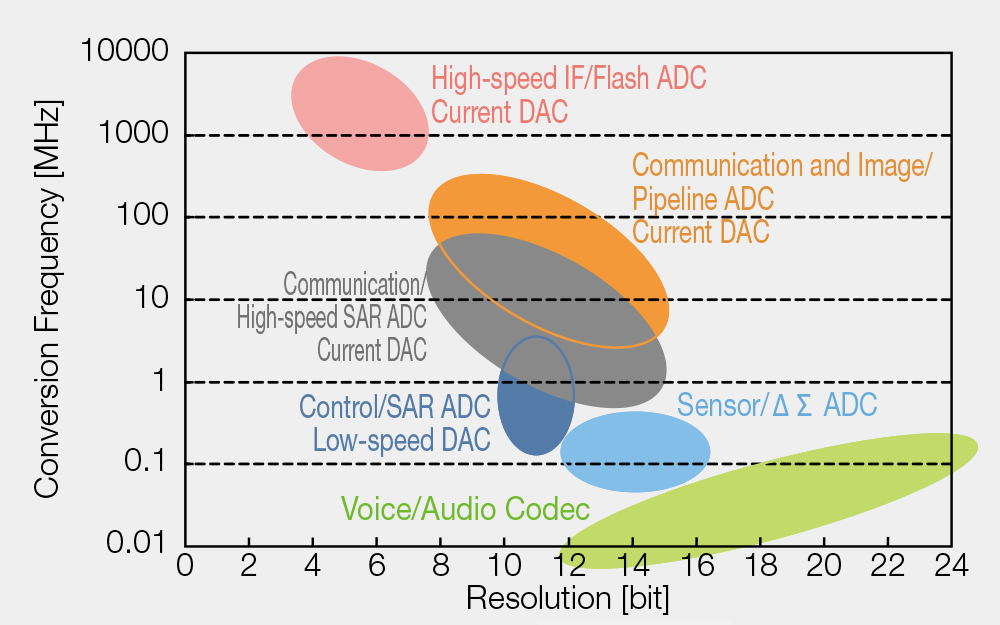 Power Management
We offer various power management macros that enable single power supply development which is demanded in SoCs
LDO for low-noise power supply applications
Lineup of small-area versions such as the integrated I/O type
Safety protection functions such as short-circuit detection
Supports power supply to analog IPs such as ADC and PLL
Power-ON reset
Customizable voltage-detection level and reset time
Supports brown-out reset
[Example Application of Power Management Macro]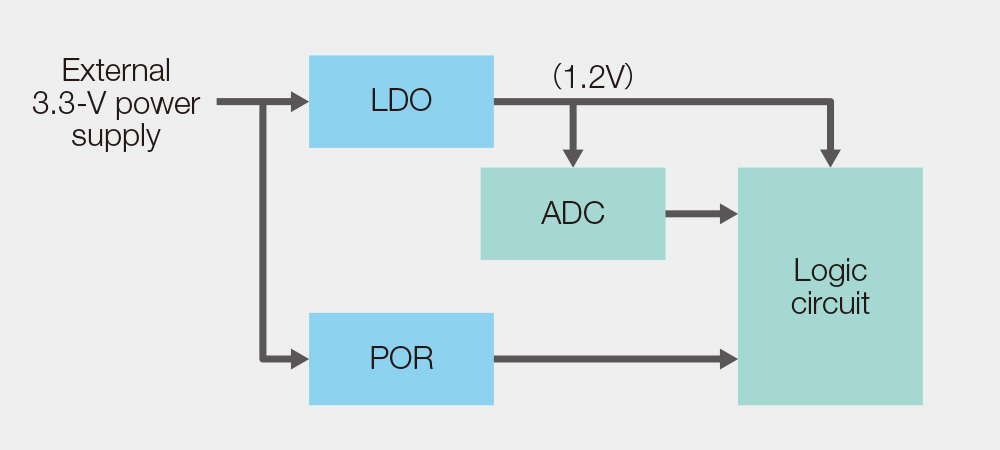 Sensors and Analog Front-End (AFE)
We offer a sensor macro for measuring temperature and voltage inside the chip and a low power-consumption AFE for processing signals from various external sensors.
Temperature sensor macro
Can monitor temperature inside the chip at high resolution (0.125°C)
Low power consumption and small area allow installation of multiple sensors on one chip
Realizes temperature-dependent voltage and frequency control system
[Example Application of Temperature Sensor]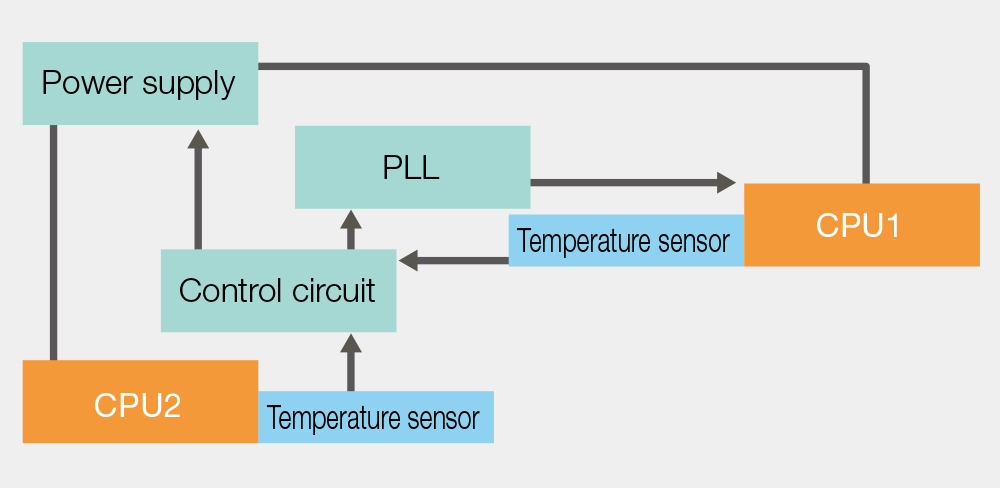 Scanner AFE
Supports both CCD and CIS
Includes gain and offset adjustment function
Comes with 12-bit, 50 MS/s ADC
Low power consumption (72mW)
[Example Application of Scanner AFE]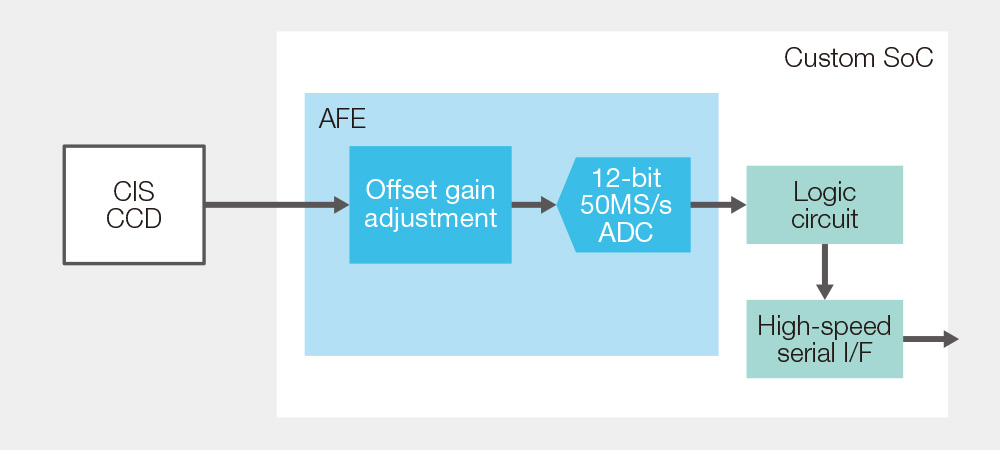 Custom AFE that supports various sensor signals and external signals
AFE for optical sensor, humidity sensor, and gyro
LiDAR AFE
HD-PLC AFE