It can detect occupancy of the seats in the cabin. In addition, low power consumption operation can reduce the battery load of the vehicle.
Application example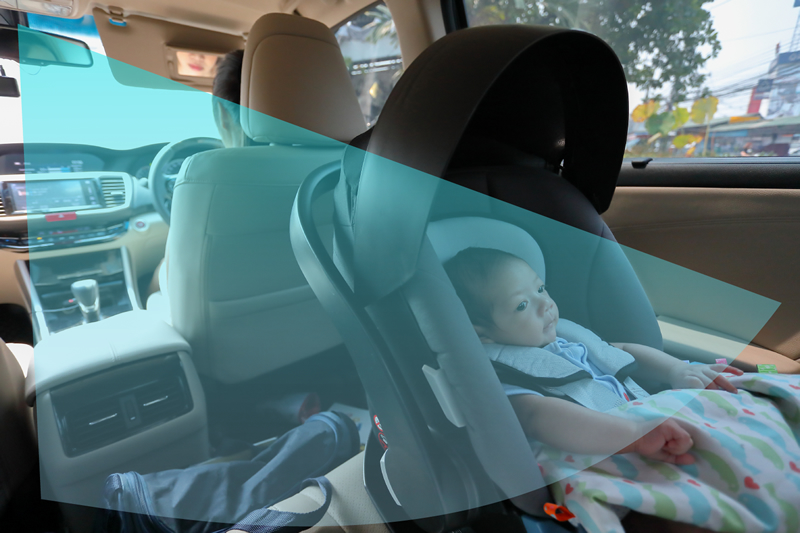 Seat Occupancy Detection
It can realize following applications with its high precision detection capability, and can contribute to the safety assurance in car.
・Presence detection of a child in slight motion
・Occupancy detection of each seat of a three-seater
Also, the integrated antenna makes it easy to install.
Feature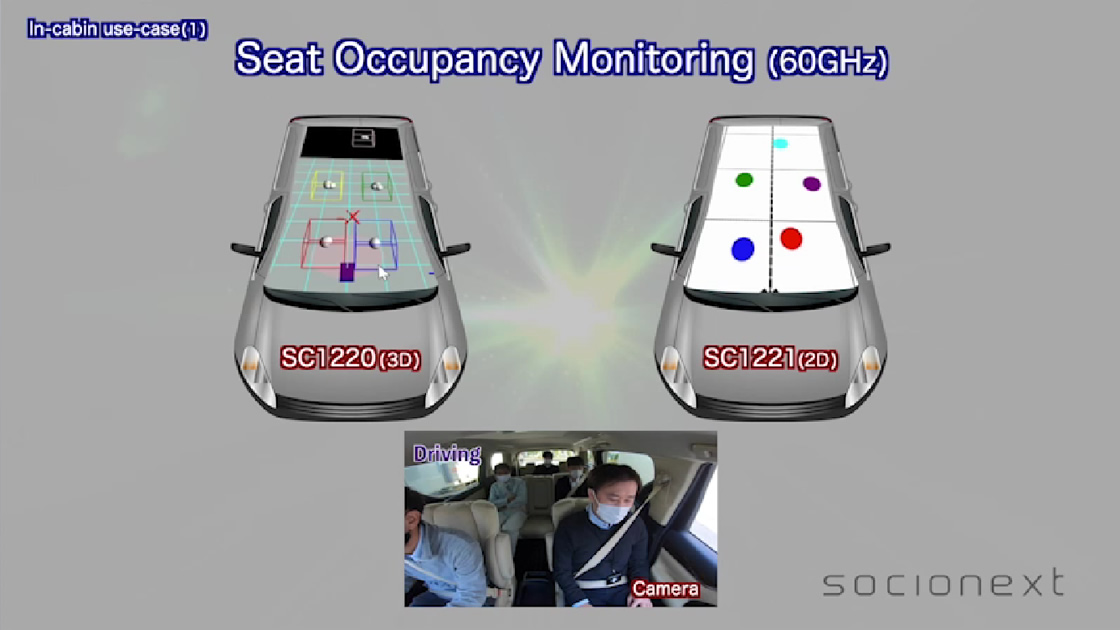 Seat Occupancy Monitoring
(2D/3D sensing)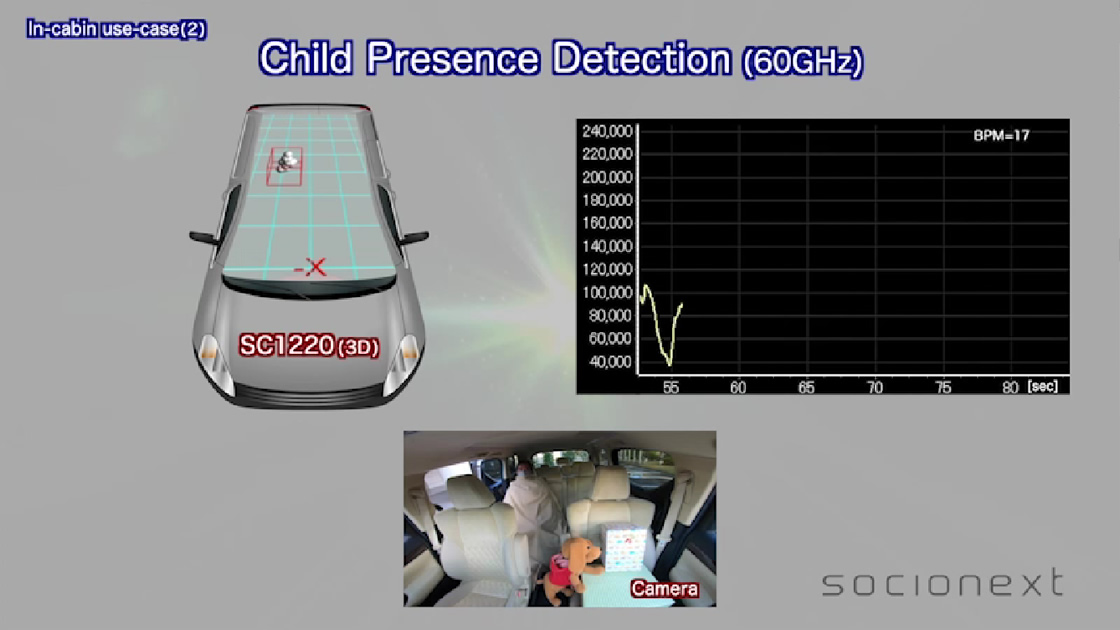 Child Presence Detection
(3D sensing)
Seat Occupancy Detection
(3 persons in a row in a parked car)

Seat Occupancy Detection
(2 persons in a row in a moving car)

Seat Occupancy Detection
(3 persons in a row in a moving car)
Supported Products